Accommodation: One thing that impresses everyone at OmBodhi Retreat is that most of our cottages overlook the sea beach. Our simple but aesthetically and ethnically designed rooms are located amidst coconut plantation overlooking the magnificent uncrowded sea beach. You step out on the beach right from our own property without taking any detour or crossing any road or other property.
Much of our room furnishing is either our own production from family business or locally sourced. Whatever we source from outside, it is among the best products available. Each of our product is unique and has a story to share. Simplicity defines the warm ambiance of our rooms. At OmBodhi Retreat, you rest assured that you have an attached bathroom with contemporary design and fitted with all modern amenities.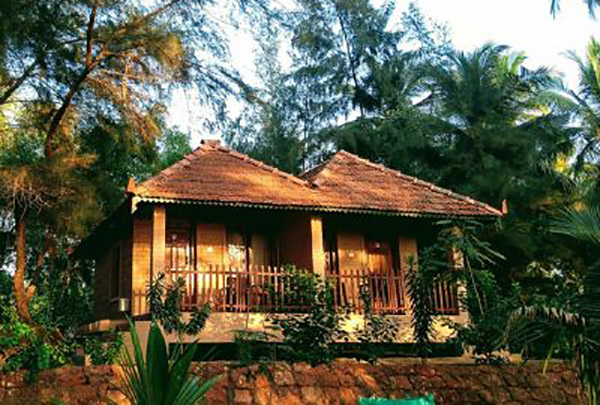 Being Choiceless: Yes you're right…no choice of TV channels….Right from the beginning we were quite certain that we shall avoid placing television units in the rooms. This experiment has been very successful since our guests have not at all missed the need to divert their minds towards TV. Almost all our guests thank us for this idea of no TV and share their experience of silent joy without such distractions. OmBodhi offers our guests a myriad form of experiences by enjoying the openness, like sitting in the veranda/balcony, a stroll through the coconut trees and hidden corners, walk/run on the beach, reflect upon life, meditate. It is paramount to grasp as much possible from your environs while you are here with us.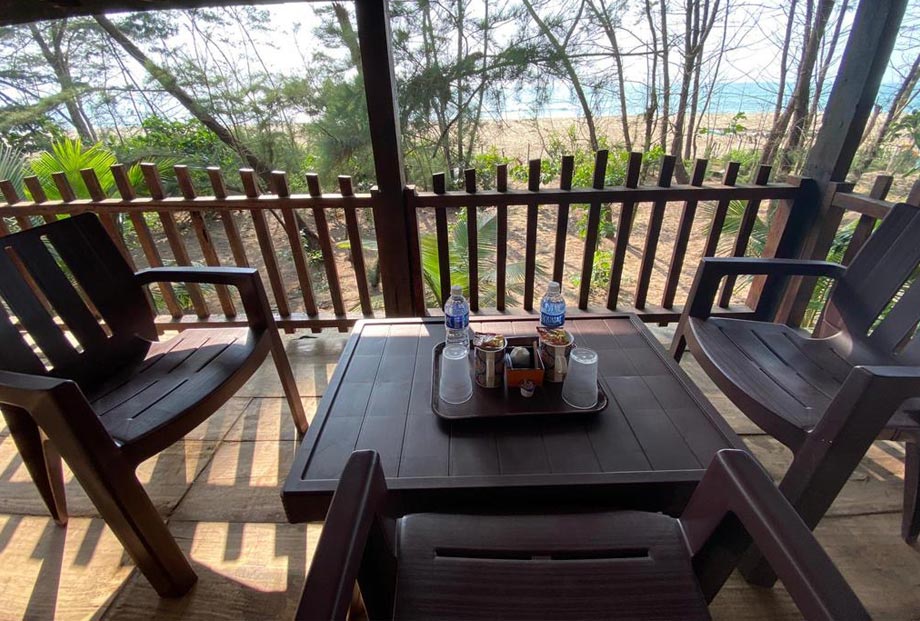 Restaurant:
Our restaurant, Cafe Kokam, is amidst the coconut plantation overlooking the beach. A quiet candle-light dinner, laced with moonlight and the energising saltiness of sea breeze is a never forgetting experience. We serve you delicacies which you can enjoy in this pleasant ambiance. This is a place you may not like to leave easily not only because of its excellent location but also for its delicious food, refreshing juice and beverages. We also have an option of outdoor dining amidst the tall casuarina trees between the restaurant and the beach.
Our restaurant is mostly for our in-house guests; hence cuisine may have some limitations, though it is spread over four A-4 sized sheets. We do not sell or serve beer or any other alcoholic beverage in our restaurant.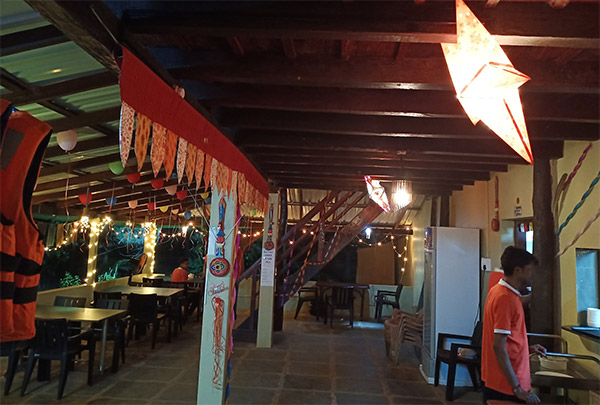 Kitchen: Though we are a small property but, acknowledging the sensitivities of our vegetarian guests, our kitchen is equipped with two separate sections, one each for vegetarian and non-vegetarian preparations. The cooking utensils, knives, cutting board, etc. are separate for both the sections.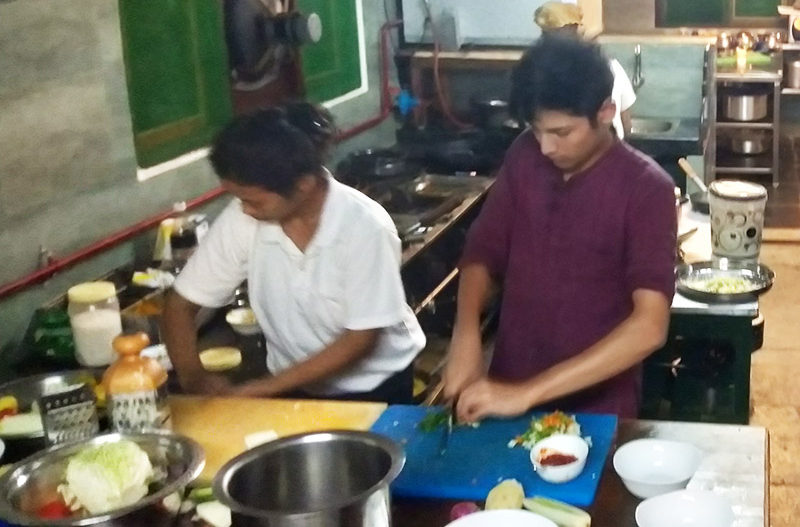 Outdoor Relaxing:
For your convenience we have hammocks, swings, beach recliners/beds with mats. One can enjoy the view of the beach and listen to the sound of the waves to relax oneself.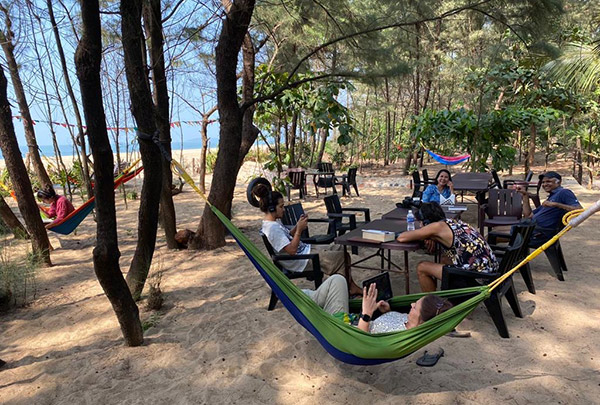 Beach Bathrooms:
Not far from our beach and near the restaurant, we have separate toilet & shower facilities for our female and male guests.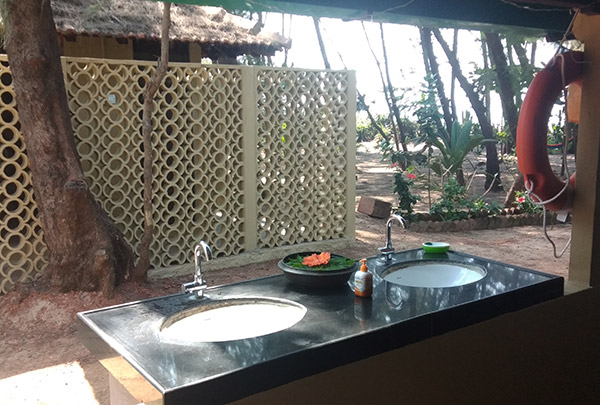 "Awesome cottage, friendly staff. It's on the beach so you have beach vibe alp day long 😍… Rooms are clean and well maintained… The view is breathtaking too 😍… Not much population on the beach here, so, you can enjoy at max…. A must visit place."
Pulkit Gupta. JAN. 2020   www.google.com
"The location, cleanliness and the staff was very good.The beach exclusive access was excellent and perfect place to unwind from city ."
Mihir kulkarni, March. 2020   www.google.com