OmBodhi Retreat is a beach front retreat away from hustle bustle of big towns and cities. You walk through the retreat and step right on the sandy beach without crossing any street or property of others. It is far from any disturbance and is 7 km long, broken only by hilly outcrop on both sides. It is long enough to enjoy the walk on its sandy beach and small enough to be isolated from being exploited like many other famous beaches. The hallmark of our beach is space and silence, which is broken only by crashing waves. It is a pure joy to observe the effort of smaller milky waves joining into a huge wave rushing towards the beach to hug the mother earth just like small children rushing from different directions towards their mother to hug her.
At the edge of the retreat before the beach is rows of Casuarina trees. This is a common tropical seashore tree known as Whistling-pine or Coastal pine, and is often planted to break high velocity wind, especially sea breeze coming from the sea during the monsoon season. You step out on the beach right from our own property without taking any detour or crossing any road or other property. The beach is clean, uncrowded, peaceful, and Enjoy our clean, uncrowded, peaceful and secluded beach and walk barefoot on its soft golden sand. The shy little white crabs are fun to watch as you approach them. There are no fishermen community in the vicinity of our beach, but they are an important part of any coastal landscape. It is a treat to spot these friendly fishermen folks fishing in their traditional ways using the small fishing boats and nets.
Mother Nature offers one of the most magnificent and enchanting views of sunsets from OmBodhi.
Being on our beach and observing the setting sun is one of the most joyful and insightful experiences. The celestial play between the setting sun, sea, waves, clouds, and the ever-changing colours is an everlasting experience.
Observe how the sea and thundering waves change their hue and colour from silvery to golden as sun moves towards the western horizon, creating breathtaking reflection on the sea and wet sand.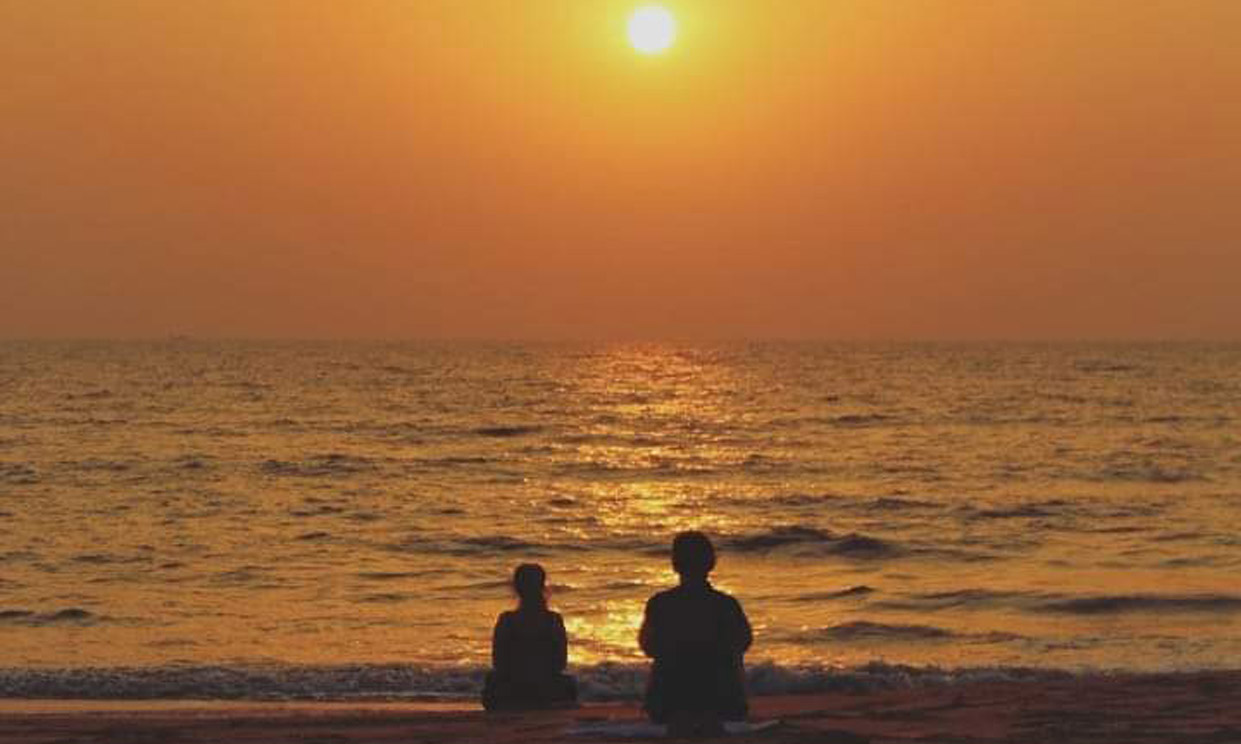 You can enjoy the beach in variety of ways. We understand the comfort our guests deserve once they are on the beach, hence we provide them with beach recliners with mats and beach sheds to save you from sun.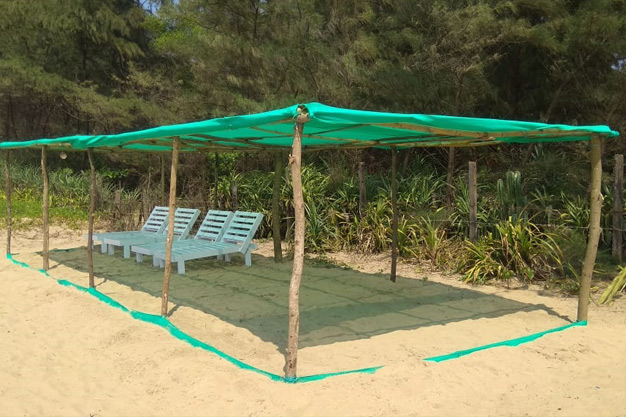 We urge our esteemed guests to be careful while they are in the sea and do not take undue risk. They are required to take care of their belongings during their time on the beach. Children usually get very excited once they are on the beach, hence parents/guardians are urged to take care of them. For your safety and any emergency we always keep Life jackets, Lifesaving buoys (rings). Rescue ropes near the beach gate.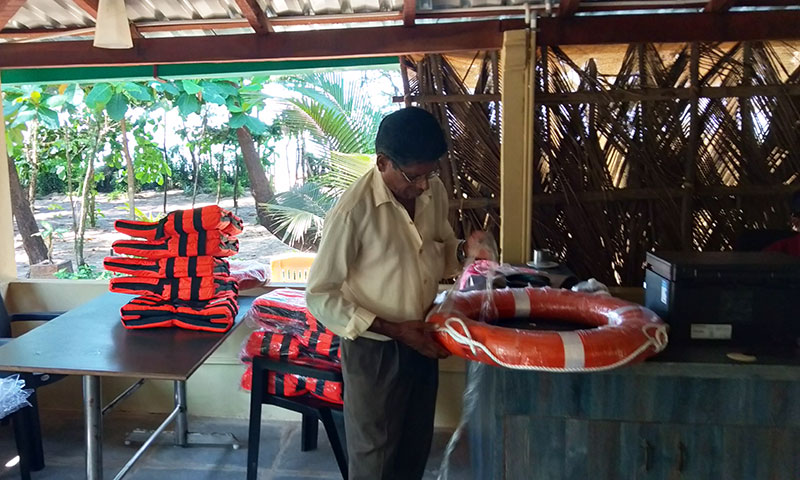 The slope in the water is smooth and safe to enjoy. However, one must be careful during the monsoon season not to indulge in undue risk. Waves and tides may alter the slope sometimes. It is a treat to observe the changing wave patterns.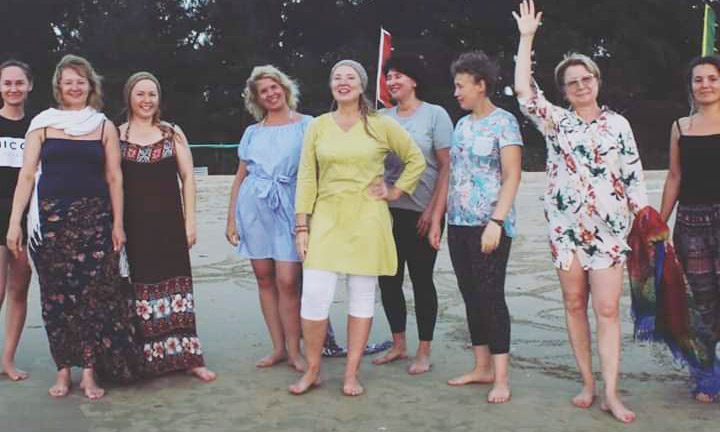 There are variety of living organisms and things one can observe on the beach, like little shy crabs running and hiding in small holes, birds hovering over the shallow waters to catch a fish, variety of sea shells, etc.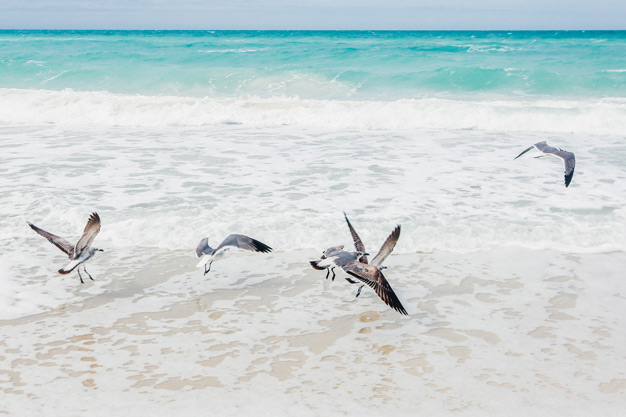 Outdoors at OmBodhi Retreat
We value the physical and mental health of our guests therefore we provide facility to play beach volleyball, frisbee.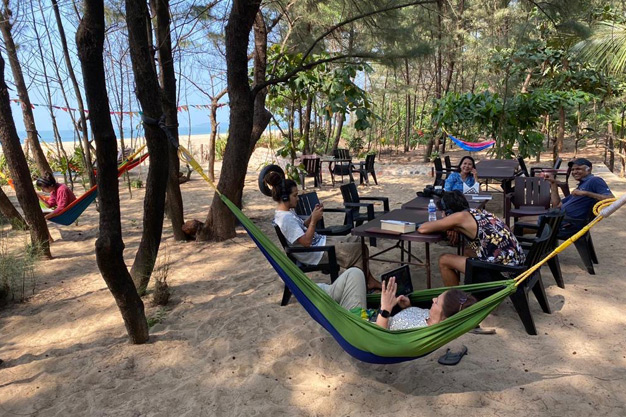 We try our utmost to keep our beach and the sea clean, please help us in this effort by not throwing anything on the beach or the sea.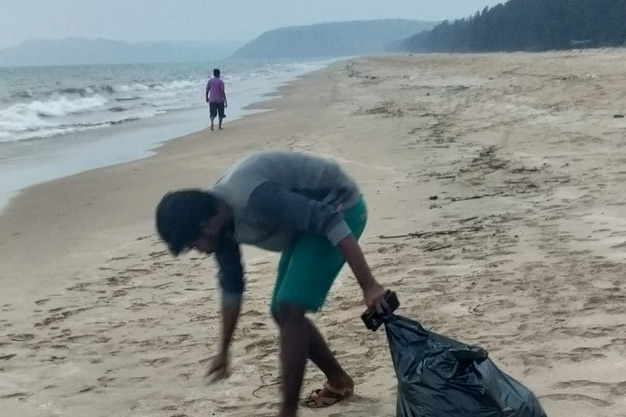 "Having a good time here. Very serene beach next to the resort. Staff is very courteous. Food is like home food. Simple and tasty. Rooms are clean and cosy."
Sangeeta Kar. DEC 2019 www.google.com
"Very serene, lush green. great hospitality. Hygienic home like food. Beaches on the back side, as good as private beach."
Rahul Singh, FEB 2020 www.google.com