Welcome to OmBodhi Retreat
Spread over 10 acres of lush green landscape, OmBodhi Retreat is not about just being free from stress, it is a concept towards a holiday that is congenial towards uplifting our Self. It is an alternate way of observing how we relate to things around us, both living and non-living, and effortlessly be involved with dynamics of both.
OmBodhi Lodging Summary
OmBodhi Retreat is spread over 10 acres of lush green landscape, OmBodhi has a total of 25 rooms and cottages located amidst coconut plantation less than a minute's walk to the magnificent uncrowded sea beach. Since our property is touching the beach, you step out on it right from.. Read More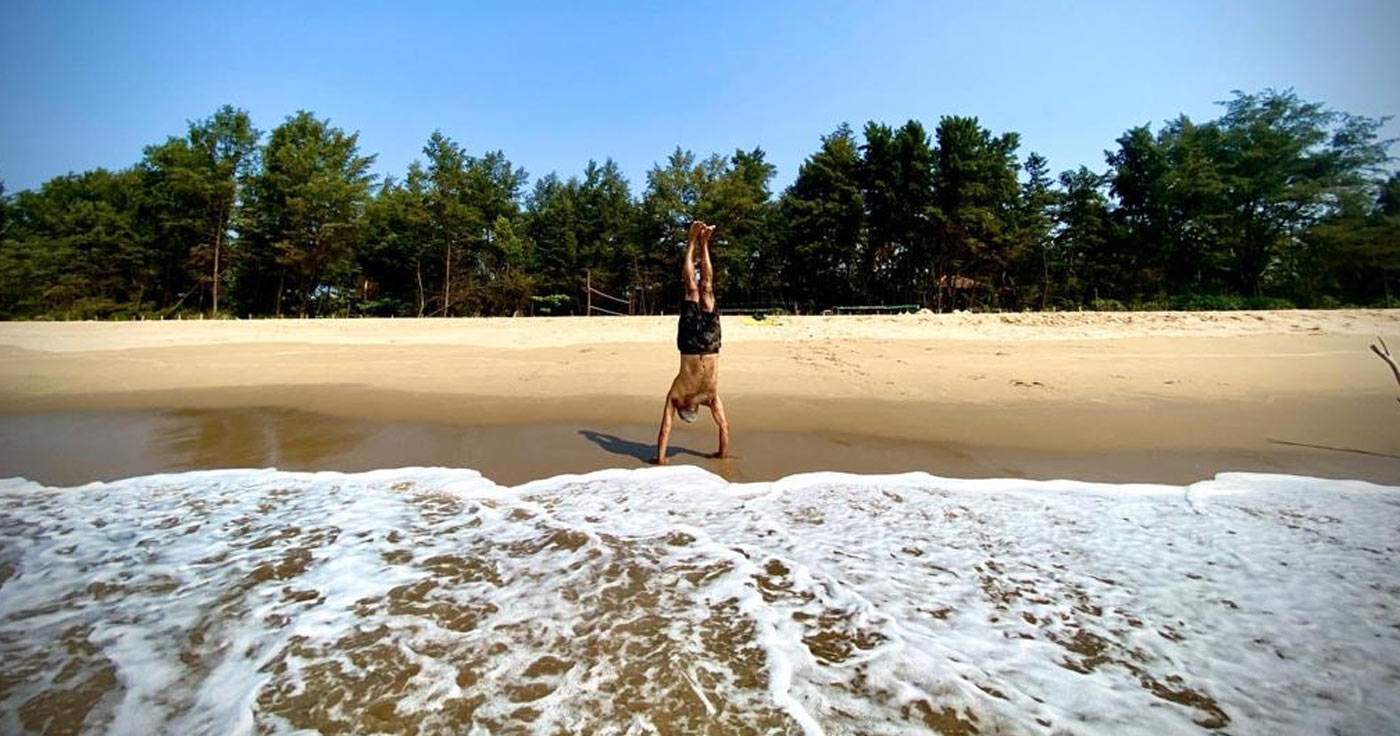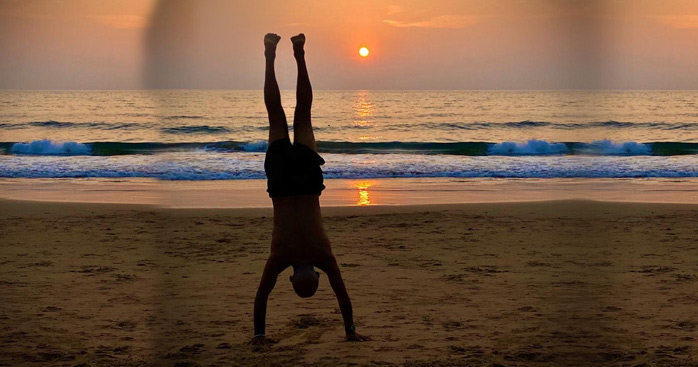 Be your own self…the Real Self
Be your own self…the Real Self
Being judgmental is not the idea…. Relaxation means different to different people….We are here tofacilitate a concept of relaxation without over indulgence..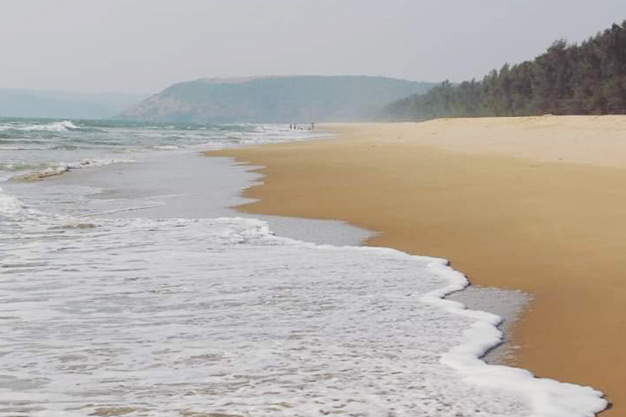 Beauty of our Beach…
OmBodhi Retreat is a beach front retreat away from hustle bustle of big towns and cities. You walk through the retreat and step right on the sandy beach without crossing any street or property of others. It is far from any disturbance and is 7 km long, broken only by hilly outcrop on both sides. It is long enough to enjoy the walk on its sandy beach and small enough to be isolated from being exploited like many other famous beaches.
Sand Wash
Ever thought why these sand wash facility outside your cottage? Well, this is part of the coastal culture of India including Konkan. They are a constant reminder to wash away sand from your feet before you step inside your room or any shelter, giving you the feeling of cleanliness and freedom from sand once you are indoors.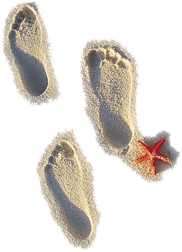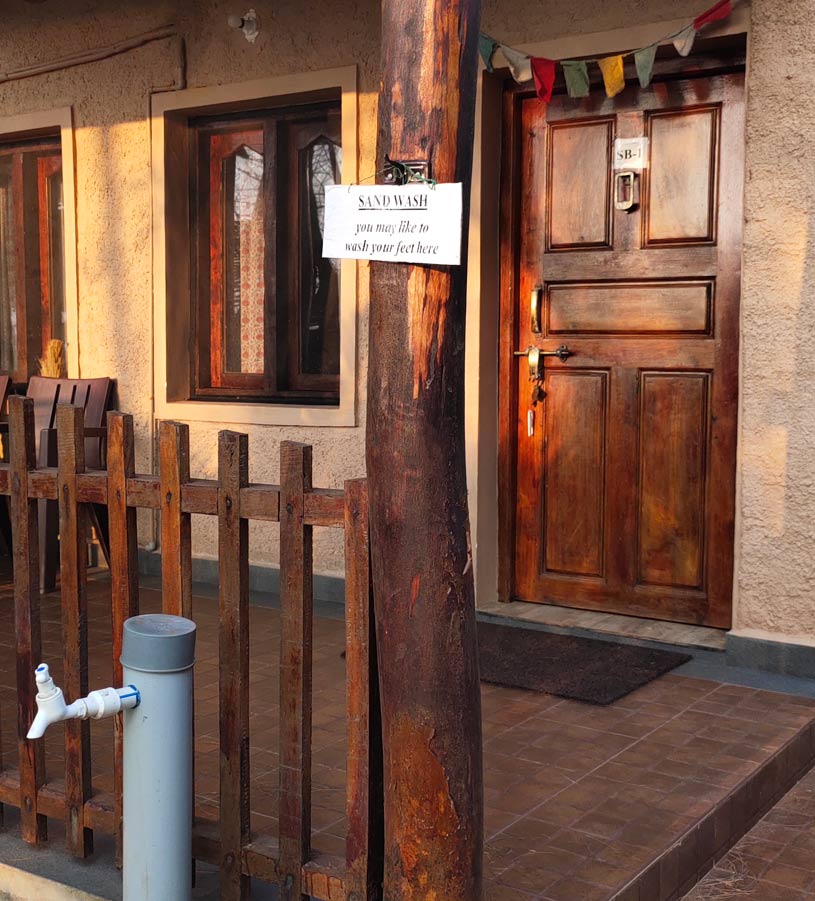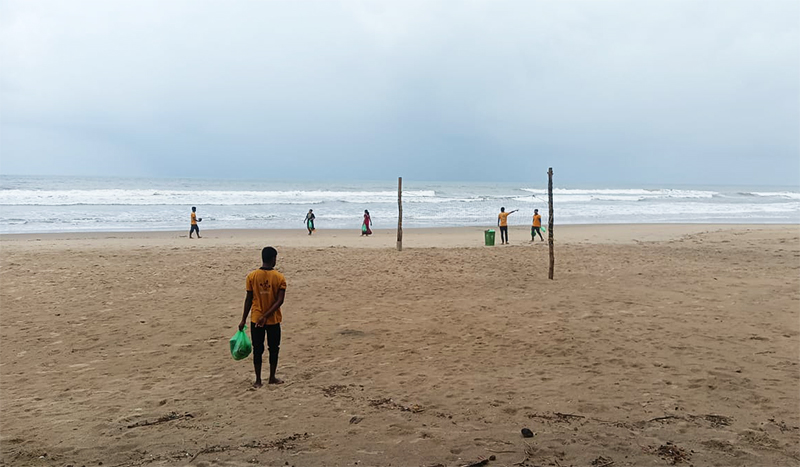 Clean Beach Initiative
At OmBodhi Retreat Beach, we recognize that keeping our beach clean is a collective responsibility. We strive to lead by example and have implemented several initiatives to maintain the cleanliness of our beloved beach. We organize regular clean-up drives involving our staff, volunteers, and members of the local community. These events help remove litter and debris from the beach and raise awareness about the importance of cleanliness.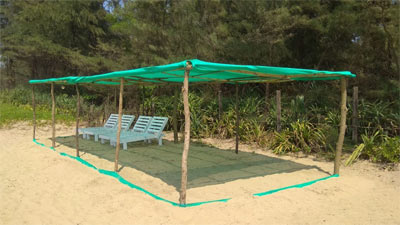 Beach Facilities
You can enjoy the beach in variety of ways. We understand the comfort our guests deserve once they are on the beach, hence we provide them with beach recliners with mats and beach sheds to save you from sun.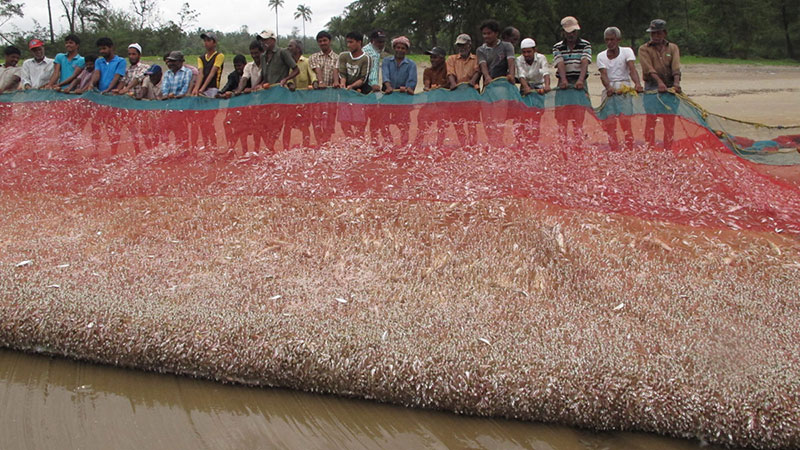 Community Fishing
There are no fishermen community in the vicinity of our beach, but they are an important part of any coastal landscape. It is a treat to spot these friendly fishermen folks fishing in their traditional ways using their small fishing boats and nets.
Kitchen
Though we are a small property but, acknowledging the sensitivities of our vegetarian guests, our kitchen is equipped with two separate sections, one each for vegetarian and non-vegetarian preparations. The cooking utensils, knives, cutting board, etc. are separate for both the sections.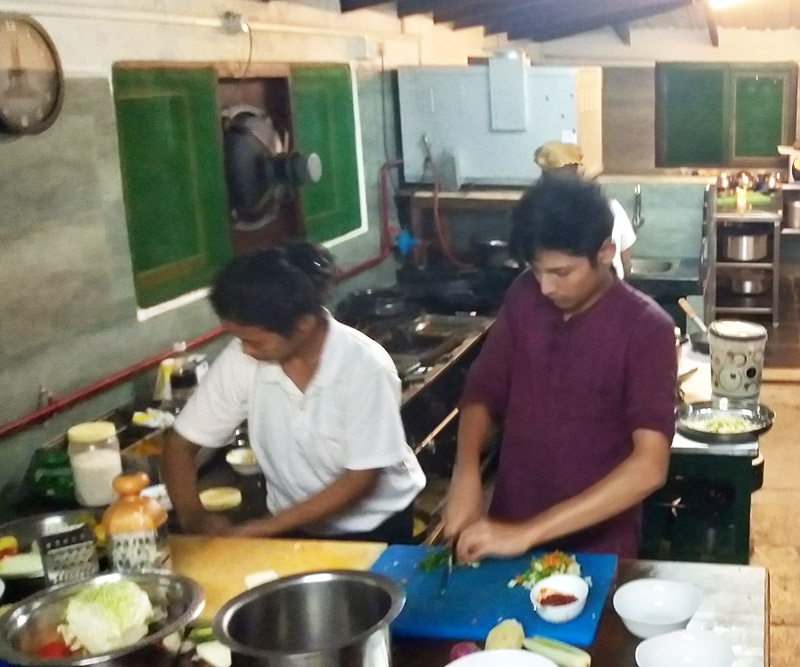 "Om Bodhi Retreat has best cafe on sea beach as Cafe OmBodhi is amidst the coconut and cashewnut grove overlooking the beach."
CAFE OmBodhi
"I stayed here for 2 nights. The resort is one of the beautiful one, I have visited. All the staff is very down to earth and very much supportive, helpful. Very calm and peaceful place. The location is very beautiful. Rooms were very clean. Good for those who love to relax on the beach. I will stay at the same place if I visit again."
March 2020   www.google.com
"As an American I found this place to be great! It was clean, the food was very good, it was very calming and very relaxing. I definitely intend to return. The owner speak excellent English. There's a lot of Europeans and Indians even that."
Sky nye, Feb 2020   www.google.com