Spread over 10 acres of lush green landscape, OmBodhi Retreat has a total of 25 rooms and cottages ( Out of these 4 rooms are family rooms with kitchenettes too ) located amidst coconut plantation less than a minute's walk to the magnificent uncrowded sea beach. Since our property is touching the beach, you step out on it right from the privacy of our own property without taking any detour or crossing any road or other property.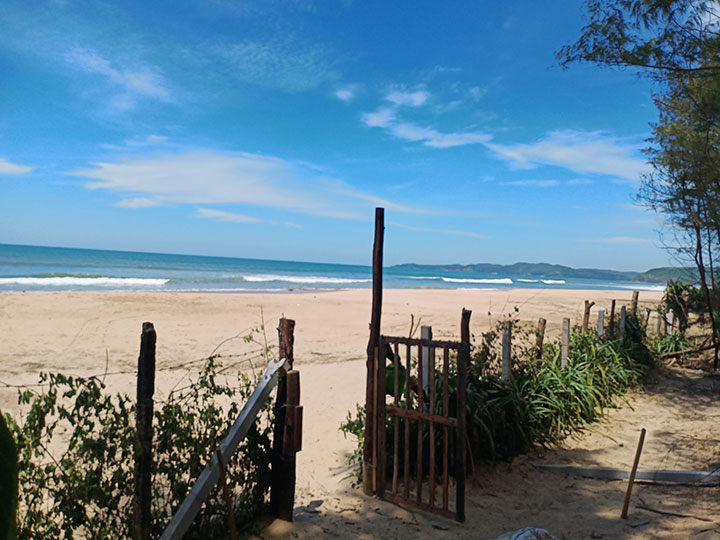 A Typical Cottage
Simplicity defines the warm ambiance of our cottages/rooms, which are aesthetically and ethnically designed. Much of our room furnishing is our own production from family-run handicraft business. We are a long term suppliers of women clothing and furnishing to reputed organisations like Fabindia, Westside (TATA
group), Ajio (Reliance group) and other premium chain stores in India. Each of our product is unique and has a story to share. Whatever we source from outside, it is among the best products available.
All the cottages have a veranda/balcony and few of the cottages have a beautiful view of the sea beach, at a stone's throw away. At OmBodhi Retreat, you rest assured that our cottages/rooms have attached bathrooms with contemporary design and fitted with all modern amenities.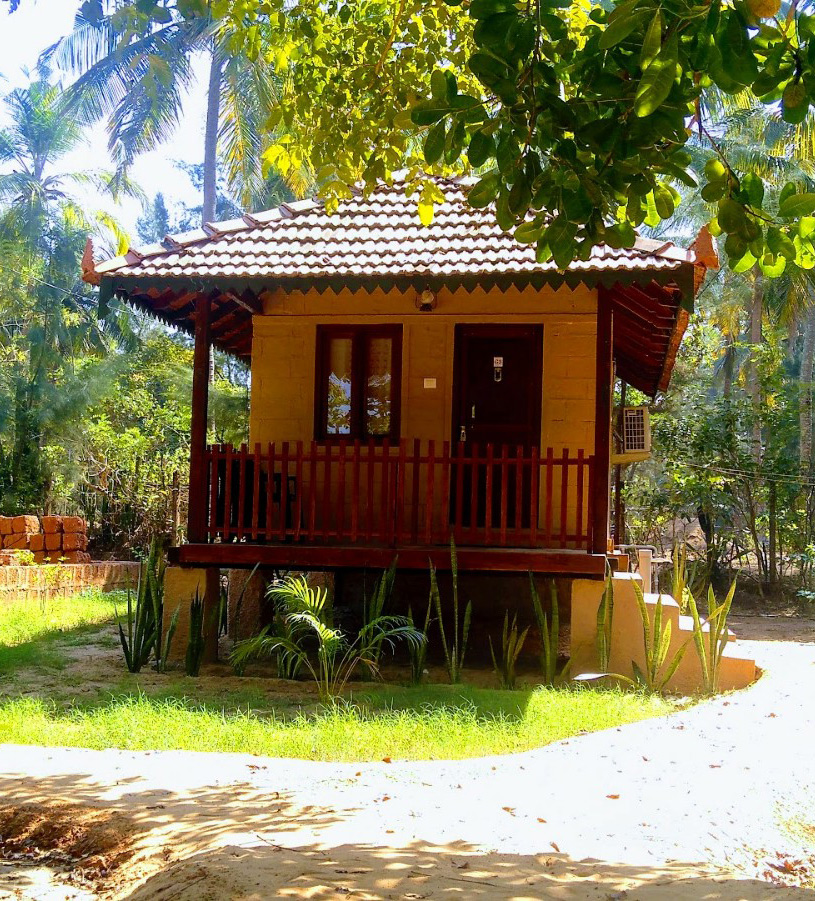 Sand Wash
Ever thought why these sand wash facility outside your cottage? Well, this is part of the coastal culture of India including Konkan. They are a constant reminder to wash away sand from your feet before you step inside your room or any shelter, giving you the feeling of cleanliness and freedom from sand once you are indoors.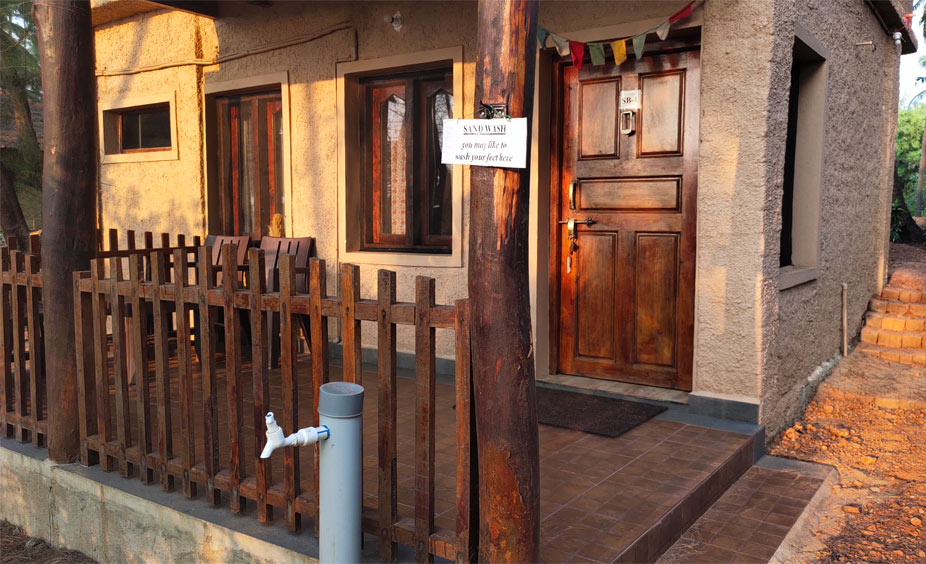 "Having a good time here. Very serene beach next to the resort. Staff is very courteous. Food is like home food. Simple and tasty. Rooms are clean and cosy."
Sangeeta Kar. DEC 2019 www.google.com
"Very serene, lush green. great hospitality. Hygienic home like food. Beaches on the back side, as good as private beach."
Rahul Singh, FEB 2020 www.google.com